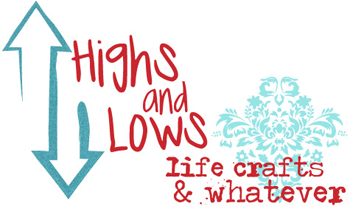 I saw this on my friend Rachel's blog and followed the link to Life Crafts & Whatever I figured I should try a go at this!
(not that I think anyone is still reading this blog though)
Ok so we'll start with the Lows of the past week...
1. I wasn't able to finish the sweater I was knitting in the month of November so I didn't get full points for it. (in case you didn't know I play a knitting game on ravelry that's Harry Potter related and totally awesome) I did get about 33% though.
2. I'm currently working out to get into shape, but this last week I've been really tired and not doing my best.
3. I thought I could take it easy knit and crochet wise this month.
Not so! My list is growing and growing!
4. This is starting the hardest month to lose weight.
So now on to the Highs!
1. A group of gals and I started a study together on Sunday nights while our kids are at AWANAs. We're reading through and discussing Made To Crave.
We met together about it on Sun and it was great!
2. I love Christmas music! We set up our tree and have a few presents wrapped under the tree. We'll be adding more as they come in!
3. I did finish a ton of projects in November. Here's a photo that I made it names what class I turned them in for.
What they all are:

(with rav links)
Dyeing, spinning, a WIP bag,
a shawl, mini socks, a baby sweater, fingerless mitts and carding and spinning some fiber.
4. I found the coolest boxes for my cookies for the swap I'm participating in!